Marilee & Rich's Gallery
Mon, 10/27/2008 - 9:46pm — Richard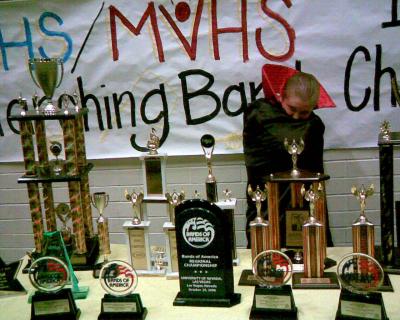 "Count" Jordan had a Halloween Band Concert this evening and it was really good (of course). All the trophies from his marching band (Orem High Marching Band with half Mountain View students) were displayed in the lobby. They did very well this year and racked up 23 trophies in six competitions earning first place in their division in each. Just in case the slideshow does not display or you want to see larger pictures, you can see them here
Sat, 06/02/2007 - 4:24pm — Richard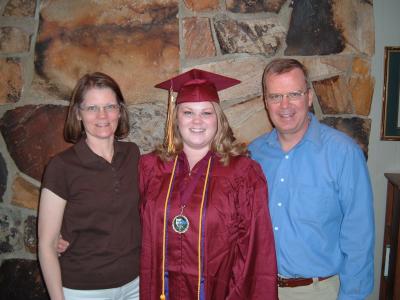 Congratulations to Holly on her high school graduation! Aunt Elizabeth, Mandy, and Brandon made the trek up to help celebrate along with the "Orem locals". We certainly are proud of her! More pictures here.
Sun, 11/26/2006 - 10:46pm — Reid
We've moved, and you finally get to see a picture of our new house....just kidding, click here. We live across the street from this mansion. Hope you like the pictures.
Sat, 10/21/2006 - 11:34pm — mike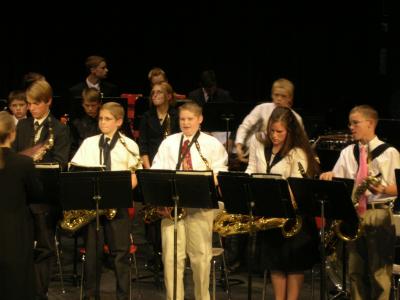 This last Thursday, I was picked up and fed a very delicious dinner. Then I went with Aunt Marilee and Holly to watch Jordy play his Sax. I was really amazed at how well these 7th, 8th and 9th graders can play. I loved all of their songs. Several students did improv solos. They were awesome. Good job to Jordy!
The lighting in the auditorium was pretty bad, so this is the best picture I could come up with. Luckily, it was the one with him standing up and looking towards me!
I vote that Jordy does one of the next solos! Ü
Enjoy the picture!
-Mike
Tue, 08/22/2006 - 9:12am — Uncle Jordy
Fri, 08/11/2006 - 9:01am — Reid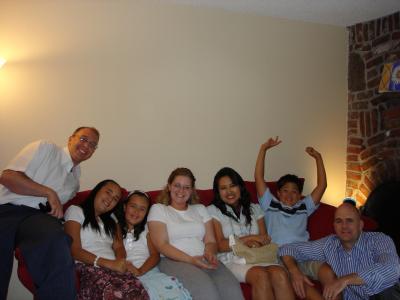 Matt & Chiaki and family all visited us here in Denver. We had lots of fun playing with them and visiting our favorite Italian restaurants and eating gelato, MMMMMMmmmmmm....This was a picture we took, Rufus was a good sport and let us sit on him. Thanks for visiting with us Matt, Chiaki, Anna, Erika, and Kent. Hopefully someday we can make it out to Japan.
Sun, 07/16/2006 - 7:52pm — Reid
Sun, 07/16/2006 - 7:38pm — Reid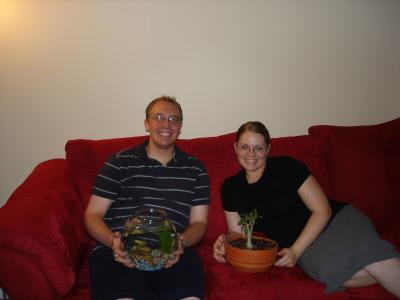 This is our family picture. As you can see Reid is sitting on the left and Rebecca on the right. Larry (the Betta fish) is on Reid's lap and Danny (the Desert Rose) is next to Rebecca. Also pictured is Rufus (the Red Couch) on whom we are all sitting. Don't we look happy. We'd love to have you come visit our happy family here in Denver!!! ;)
Fri, 07/07/2006 - 3:26pm — Holly
Sun, 11/20/2005 - 10:04pm — Richard