Thanksgiving
Sat, 11/29/2008 - 1:52pm — Richard
We have some pictures from Thanksgiving with John/Jen and Ryan/Stacy. Plus pictures from Holly's, Jordan's and my birthdays.
Mon, 11/17/2008 - 8:16pm — Richard
I have yet some more pictures from Saturday's activities. They are on my Picasa site.
Enjoy.
Fri, 11/25/2005 - 12:22pm — melinda
This year, we got together with Dave and Kristin Free and their family, Eric and Malina Hulsoff and their family, and Opa for Thanksgiving. Before our meal, we all went around and mentioned things we are thankful for. We thought we would share them with you. Here is our list:
Elena: Relatives and family
Terran: Everything
Madison: Jess
Adran: Terran and my house
Jessica: Holy Ghost
Daniel: Food
Jordan: Cars
Adam: Dad
Malinda: Family
Eric: You guys still like me (even when my intelligence can be overwhelming…Ü)
McKay: Good education
Dave: Loving Heavenly Father
Brett: Beautiful things in life (certain cars, turkey, etc. Ü)
Melinda: Music
Kristin: How often the Lord condescends to hug me and tell me it's worth it
Josh: Family, food, and fun
Becca: Dishwashers
Michael: Missionaries
Nate: Scriptures
Jeremy: My family
Andrew: Freedom fighters and my family
Lauren: The earth
Opa: Being here
Joe: Free country
Diana: Missionary son
Elder Joseph: All you guys
Jake: Ability to run
(P.S. Sorry if I spelled anyone's name wrong!)
Fri, 09/09/2005 - 6:32am — Isabel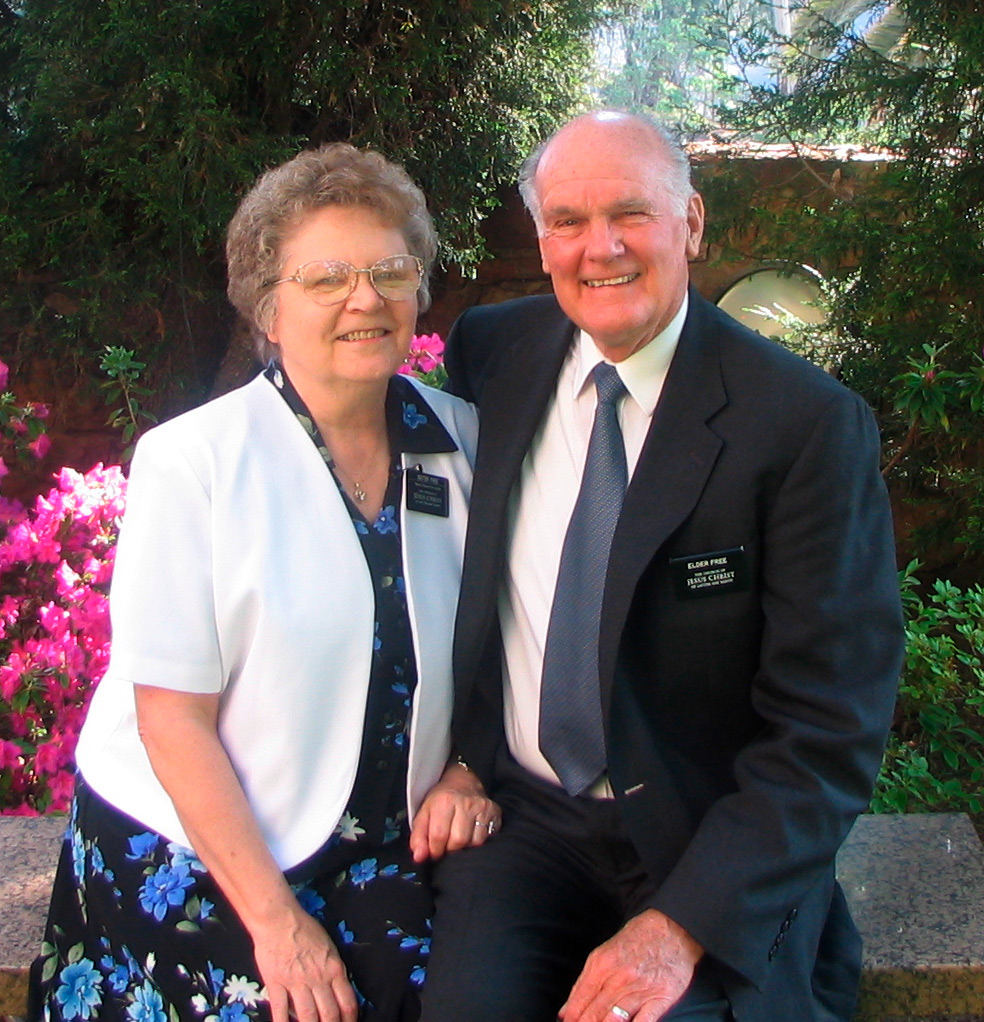 Early this morning we received a phone call from our family suggesting that we visit the family website. You cannot imagine the wonderful feelings and memories we had as we laughed and cried for joy with each of the eighty comments from all of you. Later, we took a walk in our neighborhood. It is wonderful spring in South Africa. The birds were singing, the weavers were building their hanging nests and the doves were cooing. It seemed that the whole world was celebrating life as we were.
Later today we will be in the Temple with other missionary couples. They are capable dedicated people who are engaged in the building of the Lord's kingdom here. Their company is so pleasant because they have the gentle spirit of the Lord that gives them an aura of goodness.
We know we are blessed with the wonderful tender mercies of the Lord to even be here at this stage of our lives. Yet even beyond this, he has given us the pure joy of hearing from wonderful people who esteem us well and who have helped us to be better people. In the D&C the Lord says that the 'Laborer is worthy of his hire.' He is the kindest most gracious employer that can be imagined. Our meager efforts to help with the divine work of bringing souls to the wonderful arms of his mercy and light is so puny compared to his marvelous blessings to us.
Thanks to each of you for your kindness to remember us. When we die, we will take no worldly possessions. But we will have our memories and we will enjoy the same sociality that we now have. Therefore, family and friends are not only wonderful in this life, they are eternal blessings. We are truly touched and so very grateful to know you now and forever. We anticipate a reply to each of you as we can arrange the time to do so. We are smiling all the day because of you.
With deepest gratitude and love,
Elder and Sister Free, Joseph and Isabel, Mom and Dad, Grandma and Grandpa, blessed friends.
Fri, 12/03/2004 - 5:35pm — mike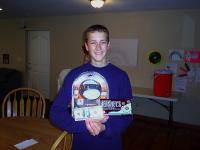 It pays to be a runner at Mountain View High School for Michael Free. On the morning of Thanksgiving, Michael went to the annual Coon's Turkey Trot. The Turkey Trot was 3 miles long, and he won it with a time of 16:43. Michael was suprised by his times, but even more was his winnings. In the picture, it shows Michael with a very nice Sony CD player, Hershey Mint Chocolate Cookies 'n Cream bar, and a 100 dollar bill! You should have seen his face when he opened the envelope up with the money. Michael did pay his tithing and mission money and is ready to spend most of the money on Christmas presents.
Sun, 11/28/2004 - 9:53pm — joe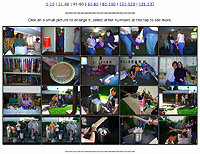 I have posted the pictures from Joseph's camera and my camera of Thanksgiving in Mesa, 2004!


The cool thing is that there were several using the camera. I know there was at least Joseph, Rebecca, Mckay, and Andrew. So you get to see some pretty interesting angles and subjects. I think it gives a flavor of the activities and maybe a little hint of the fun chaos that was had by all!
Sat, 11/27/2004 - 8:41pm — joe
Sat, 11/27/2004 - 4:47pm — joe
Fri, 11/26/2004 - 3:22pm — joe
Fri, 11/26/2004 - 3:17pm — joe
Fri, 11/26/2004 - 3:04pm — joe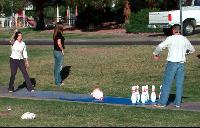 When we went to the park after the big turkey meal we saw a family having a great time "turkey bowling"! I wanted to record this so next time we can do it! They set up a plastic tarp and bowling pins. Then they roll the frozen turkey to knock over the pins. Too fun. (I guess they got the pins by just asking a local bowling lane and they were free!)
Tue, 11/23/2004 - 11:56pm — joe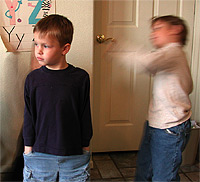 Adam had his stage debut today. His preschool put on a little Thanksgiving program. He knows his songs and actions but wanted to see if he could hold still. Anyone can follow the crowd, he wanted to see if he could resist. We took video of the program but it pretty much looks just like this picture. Notice his classmate in motion!