Brandon
Mon, 11/17/2008 - 8:16pm — Richard
I have yet some more pictures from Saturday's activities. They are on my Picasa site.
Enjoy.
Wed, 12/05/2007 - 10:36pm — Richard
We (Elizabeth, Mandy, Brandon, Marilee, Richard, Jordan, Jen, Audrey, Savannah) watched Lauren perform at the Scera Theater for her singing group, the Headliners. She did a great job, much better than my cellphone could capture. Anyway, enjoy within the limits of hand-held technology. :-)
Here is some cell-phone-video of the concert.
-Richard
click to see slideshow->
Thu, 05/10/2007 - 8:38am — joefree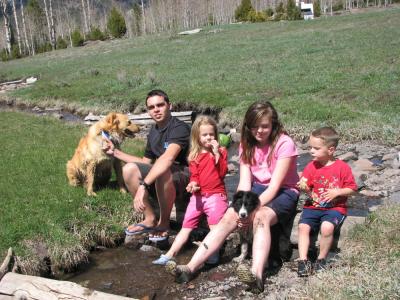 Here are some pictures of a picnic at Yankee Meadows. I can almost smell the smoke of the fire and hear the running stream, the wind through the trees and the playful romping of the dogs. I can almost see Brandon looking for the mud to jump into! There is even a snowman!
Wed, 11/22/2006 - 8:48pm — joefree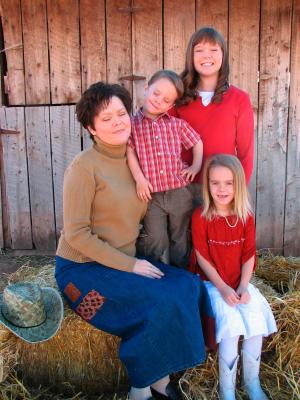 Here are some portraits of Elizabeth's gang in front of Rusty's house.
Aren't they the cutest things ever?
Sun, 08/20/2006 - 9:44pm — joefree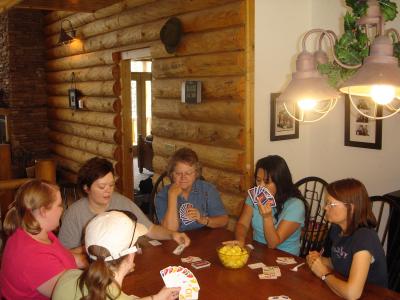 Here are some pictures taken of Matt and Chiaki's gang as they visited with family and made memories. I'm not sure all that happened so I will post the pictures and encourage them to provide comments on the pictures.
Wed, 08/09/2006 - 4:34pm — Isabel
Tue, 08/01/2006 - 2:49pm — joe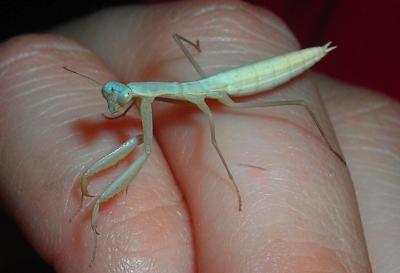 Here is a tiny praying mantis on Rebecca's hand. She found it out by grandpa's garden as we were having a fire in the back yard. You should have seen the kids faces when Grandma and Grandpa suggested we roast marshmellows out back. Ah, it was great.
Some of the pictures are time-lapsed images of Daniel and Joshua wiggling their burning sticks in the air.
There are then a couple of shots of the great family activities they had on the church lawn.
You can find the pictures here.
Fri, 03/24/2006 - 1:01pm — melinda
Sun, 01/29/2006 - 8:21am — joefree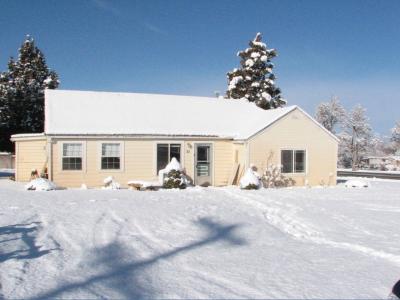 Here is a picture of Elizabeth's new home in Parowan! Click here to see more pictures. There are also pictures from the wedding and reunion and even a cool snow picture thrown in too! Enjoy.
Fri, 12/30/2005 - 9:01am — dave
Wed, 11/02/2005 - 8:00am — Isabel
Sun, 07/24/2005 - 9:21pm — joe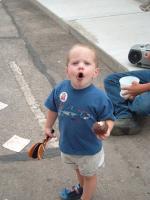 Bec Reid and I (Holly) went to paragonah for the weekend. We saw Lauren play "The Old Woman in The Golden Goose" and had fun at the Paragonah Pioneer Day Carnival. We participated in lots of games like "fishing", Stick pulling and ,as you can see form Brandon's chocolate mouth, a cake walk which he won multiple times. Thank you so much,Holly