Chad
Mon, 10/05/2009 - 9:44pm — Richard
We spent a great week with the Frees hiking, swimming at the Panaca Pond, geocaching, riding four-wheelers, picnicking at Yankee Meadows, riding bikes, eating from the garden, attending the St. George Temple, shooting Grandpa's new pistol, chopping a bow from just the right kind of stick, and plain ol' hanging around.
In case you don't have Facebook, here is a link to some pictures from our week with Grandpa and Grandma back in July.
http://www.facebook.com/album.php?aid=113740&id=652162857&l=ed87243590
Sat, 11/29/2008 - 1:52pm — Richard
We have some pictures from Thanksgiving with John/Jen and Ryan/Stacy. Plus pictures from Holly's, Jordan's and my birthdays.
Mon, 11/17/2008 - 8:16pm — Richard
I have yet some more pictures from Saturday's activities. They are on my Picasa site.
Enjoy.
Wed, 07/23/2008 - 5:58pm — Rebecca Cluff
Well, it may be a little late, but I finally figured out how to share this great video I made for Chad's birthday...I think... :) Hey, I'm pretty impressed with myself, considering that I have never used iMovie or YouTube before last week! Thank you very much to those who contributed their thoughts and memories of Chad.
Here is the link to the video (I tried to attach the video, but was unsucessful):
http://ca.youtube.com/watch?v=7VrE1Rd4Q0Y
Enjoy!
Wed, 09/27/2006 - 3:07pm — joefree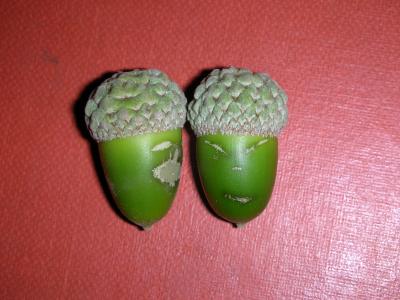 I found these pictures buried on my computer desktop and realized I had forgot to post them for Grandpa, Mike, Chad and Elizabeth's gang.
So anyway, here they are.
We have been working on a new update to the promoterz web site and needed pictures of people talking to each other. So I gave Mike an assignment during his school break to get some. This is what he got. Too cool huh? Should work great on our blog "SeedsOfGrowth"!
Thanks Mike
Sun, 08/20/2006 - 9:44pm — joefree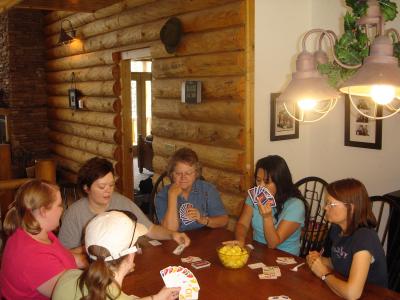 Here are some pictures taken of Matt and Chiaki's gang as they visited with family and made memories. I'm not sure all that happened so I will post the pictures and encourage them to provide comments on the pictures.
Fri, 12/30/2005 - 9:01am — dave
Thu, 09/08/2005 - 7:10am — Richard
Sun, 07/24/2005 - 9:17pm — joe
Sat, 06/18/2005 - 5:20pm — joe
Fri, 11/26/2004 - 3:22pm — joe
Fri, 11/26/2004 - 3:17pm — joe
Wed, 11/24/2004 - 5:41pm — melinda