Dearest Family and Friends,
Fri, 09/09/2005 - 6:32am — Isabel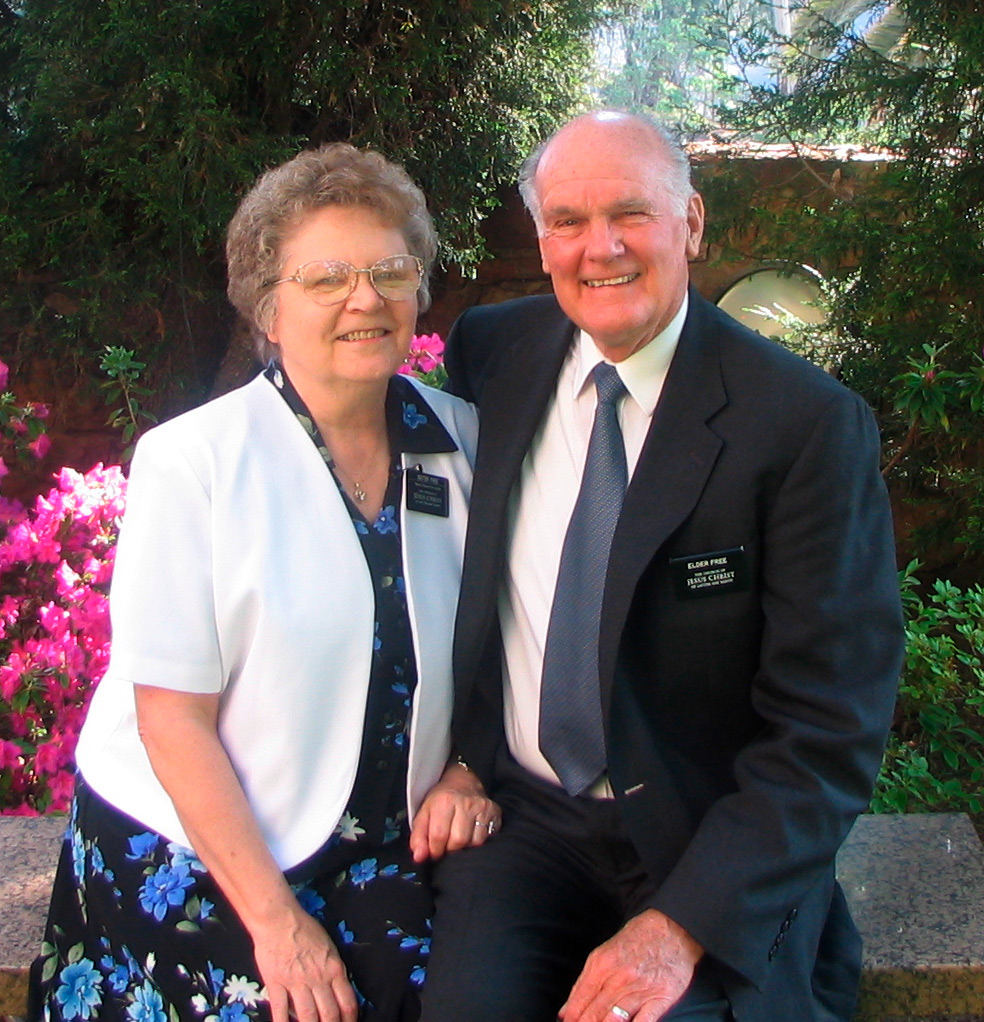 Early this morning we received a phone call from our family suggesting that we visit the family website. You cannot imagine the wonderful feelings and memories we had as we laughed and cried for joy with each of the eighty comments from all of you. Later, we took a walk in our neighborhood. It is wonderful spring in South Africa. The birds were singing, the weavers were building their hanging nests and the doves were cooing. It seemed that the whole world was celebrating life as we were.
Later today we will be in the Temple with other missionary couples. They are capable dedicated people who are engaged in the building of the Lord's kingdom here. Their company is so pleasant because they have the gentle spirit of the Lord that gives them an aura of goodness.
We know we are blessed with the wonderful tender mercies of the Lord to even be here at this stage of our lives. Yet even beyond this, he has given us the pure joy of hearing from wonderful people who esteem us well and who have helped us to be better people. In the D&C the Lord says that the 'Laborer is worthy of his hire.' He is the kindest most gracious employer that can be imagined. Our meager efforts to help with the divine work of bringing souls to the wonderful arms of his mercy and light is so puny compared to his marvelous blessings to us.
Thanks to each of you for your kindness to remember us. When we die, we will take no worldly possessions. But we will have our memories and we will enjoy the same sociality that we now have. Therefore, family and friends are not only wonderful in this life, they are eternal blessings. We are truly touched and so very grateful to know you now and forever. We anticipate a reply to each of you as we can arrange the time to do so. We are smiling all the day because of you.
With deepest gratitude and love,
Elder and Sister Free, Joseph and Isabel, Mom and Dad, Grandma and Grandpa, blessed friends.